Discover more from Culturala's Newsletter
A bi-weekly column from the culturala community built around our art and cultural theory journal. Join us in our fight for an interconnected art world we can all be a part of.
July at culturala
News, announcements and plans for the summer over here at culturala
Dear friend,
We've got some exciting new things coming up – and things that are already here. As you know, we've spent the last year working on the digitalisation issue – which is now finally out and ready for you to access! It's also available as a kindle via the shop in your kindle reader – and as a ePUB upon request.
---
Our editor Maria is hosting an art writing workshop this Saturday in Lisbon – so if you're there and have an art writing practice, it's the place to be. Check out more info on eventbrite and register either interest or attendance via this typeform.
---
We have a new member of the team, focused only on film streaming thanks to his expertise and skill in independent filmmaking writing and production. Do give a warm welcome to Bruno Atkinson, who's also the filmmaker behind our currently streaming film Profit Motive and the Endless Sea (extended until the 14th of July!).
---
We've got a date set for the culturala launch in Lisbon! It will be hosted by the lovely gallery + bar Passevite on a Thursday evening in the beginning of August. Keep your eyes open for further announcements and the 3rd of August free! <3 We've got some really special things planned for this one….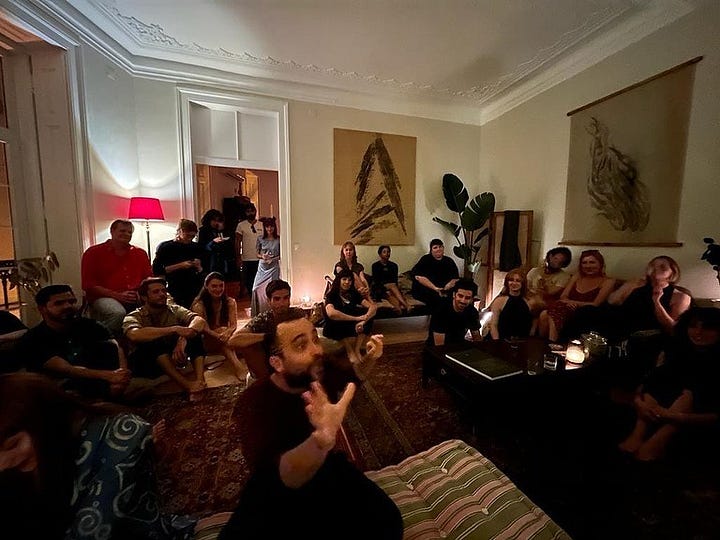 ---
And what about summer plans? Well, we've got a new film screening upcoming, this time featuring Anna Malina. Our next films and newsletters are curated as part of a digitalisation programme which we're most excited to share with you. As always, if you'd like to contribute – send us a message!
Otherwise, we're taking turns going on holidays (because rest is key!), starting to read the essays for our next issue (we've already got a full issue, did you know that?) and re-focusing on finding sponsorship and paid gallery collaborations. If you have ideas, would like to help on this part, or perhaps are interested in sponsoring us – do give us a shout, too!
With love, as always,
culturala